While all of us are on social platforms mostly scrolling feed of YouTube or Instagram or FB, the social influencers have focused upon using a device that makes sure their voice is clear when their fans listen. The device is a USB microphone which has helped the YouTubers succeeds well. Podcast recordings also need a better microphone.
Lots of Podcasts record with people in different locations, using tools like Skype and Google Hangouts, so connection quality can be more important than your microphone. Others record in-person, so the environment and mic technique play a part. However you record, there's no denying, though, that a Podcast recorded on a decent quality microphone is massively more professional than someone blabbering away on a tinny headset mic.
 What to look for while buying a microphone online
Compatibility- The microphone should be compatible with your devices like a laptop or mobile phone. You won't want to end up buying a microphone that doesn't support your devices.

Quality- The sound quality and noise cancellation is what is important as you won't want a creaked sound

Features- features like a mute button, LED indicators so that you don't have to waste time cutting your recording as you didn't come to know when the microphone was on or off.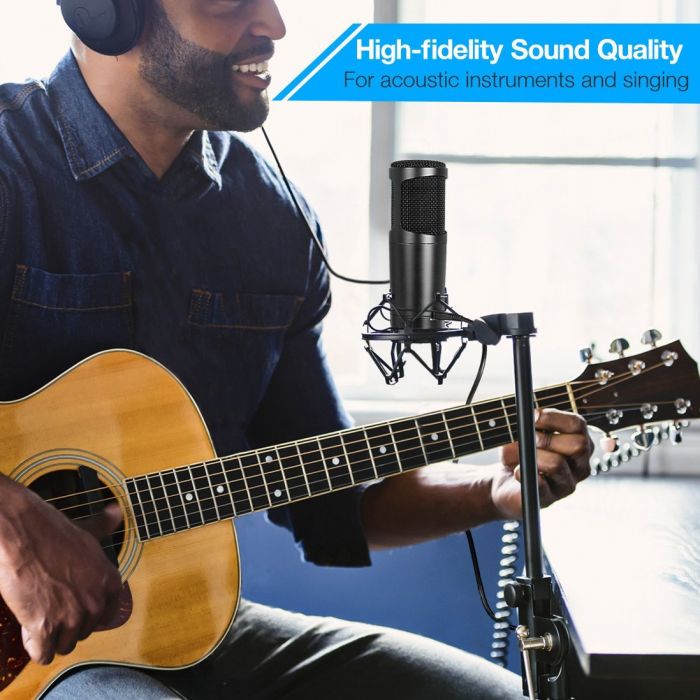 Ideal for the podcast, field recording, home studio recording,  gaming, speech, vocal, conference calls, interview and more. It is omnidirectional or unidirectional selectable. Included USB cable, compatible with Mac and Windows system.
It is highly capable to capture the human voice and delivers up to 16 bit/48 kHz sampling rate.
Zero latency headphone jack for removing the latency in voice.  The mic is made with the cardioid polar pattern which reduces the pickup of unwanted sounds from the sides and rear to isolate the desired source for the best sound.
Easy plug and play design, allowing you to use it on a Mac or PC without having to install any drivers.
The software apps that it serves are the Facebook message, Skype, Wechat, Viber, Line etc.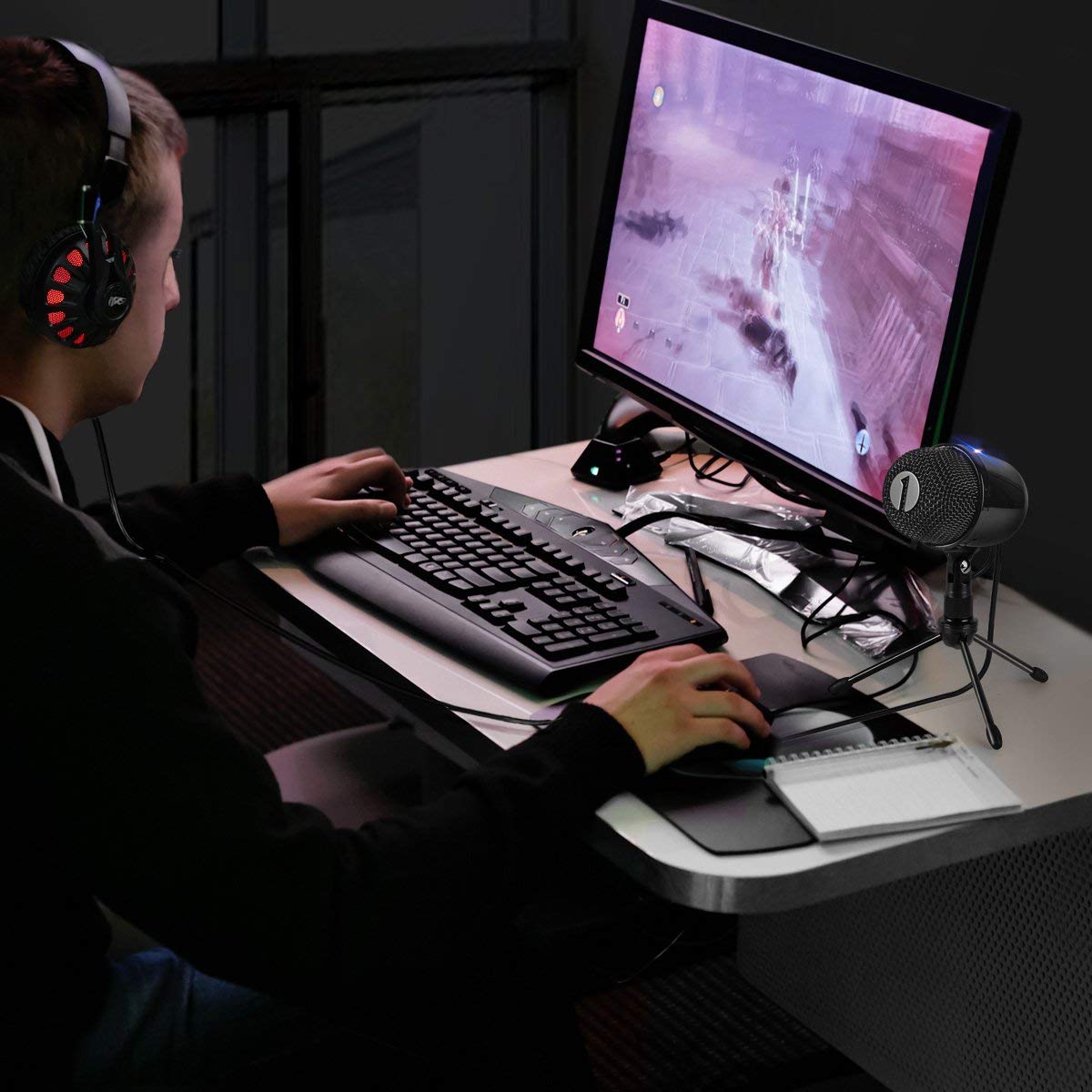 A capsule design that is compatible. Available with a tripod that makes the microphone portable.
The microphone is best for entertainment activities like recording music, podcasts gaming, dubbing etc. It is easy to install with the PC or laptop with the help of the USB cable.  Press the mute button on the top to easily mute the microphone, perfectly keep your private conversations from being heard. With integrated LED indicator to avoid unintended muting, green for working mode and red for a mute mode.
Best for all the recording experiences.