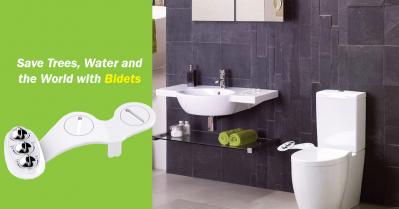 Now, ditch the scratchy toilet paper and unsanitary wet wipes, enjoy comfort and super cleanliness of a bidet in your own home. Naturalife's aim is to create home products that are both modern and of high quality. Naturalife non-electric bidet has over 5 million satisfied customers and counting...

Whether you are looking to put up a projector in your living room for an enjoyable home theatre experience or take it with you to a conference, a GoSho is a perfect HD projector that can serve plenty of purposes...

Want your place to smell nicer than the best solution you have is a diffuser. As it does not catch fire or doesn't mess up the place. Unlike candles or more passive scent dispensers like Glade PlugIns, you can vary the scent just by choosing different oil. A diffuser will also make any bath feel a little fancier.