You're using your laptop to make videos—that's great! But have you ever wondered what you can do to improve your setup? Choosing the best microphone for recording video is crucial but a great choice. If the audio in your video is poor quality, viewers will drop off.
Having the right microphone for recording video is a good place to start. But how do you know which microphone is best with so many options to choose from?
To help you find the right mic to match your budget and needs, this guide will cover the most important characteristics of the many different microphone types and models.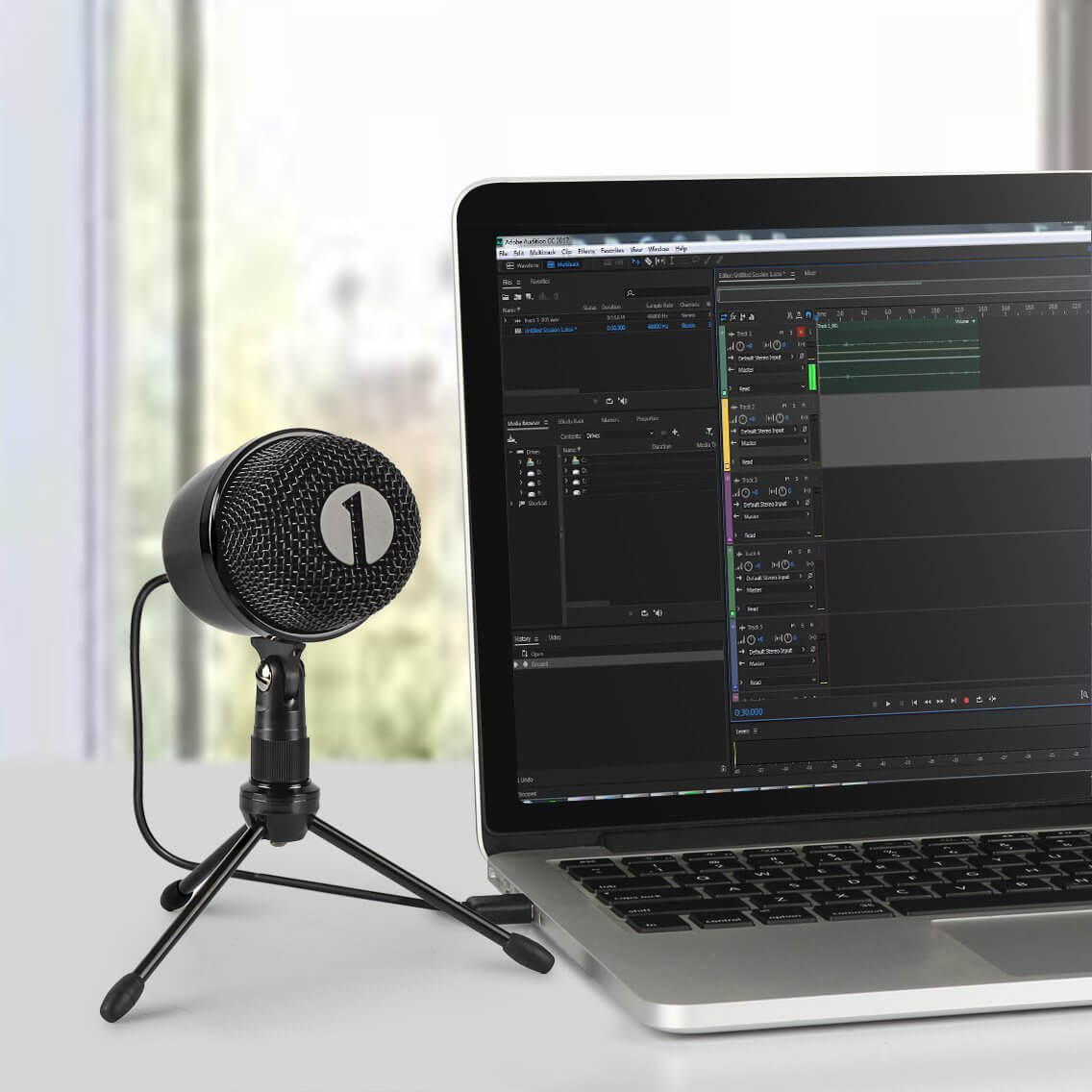 Types of Microphones and their Applications
When it comes to microphones, you often hear debate over which type is better: dynamic or condenser. This comes down to two technical characteristics:
•    Output level and
•    Frequency response
Condenser mics have the better response to high frequencies than dynamic mics. This gives condensers a crisp, detailed sound; however, it can be a problem for podcasters who record at home. When you use a condenser mic, you risk picking up too much of the shhh sound from air vents or extra noises from the lips and tongue. Dynamic mics naturally mask these irritants just like a soft-focus filter on a camera hides blemishes.
Condenser microphones usually are more sensitive and provide a higher output level. A higher output level can be useful because the signal doesn't need to be amplified as much by the mixer. Amplification adds hiss, and less-expensive mixers generate more of it.
 The five characteristics of a good microphone: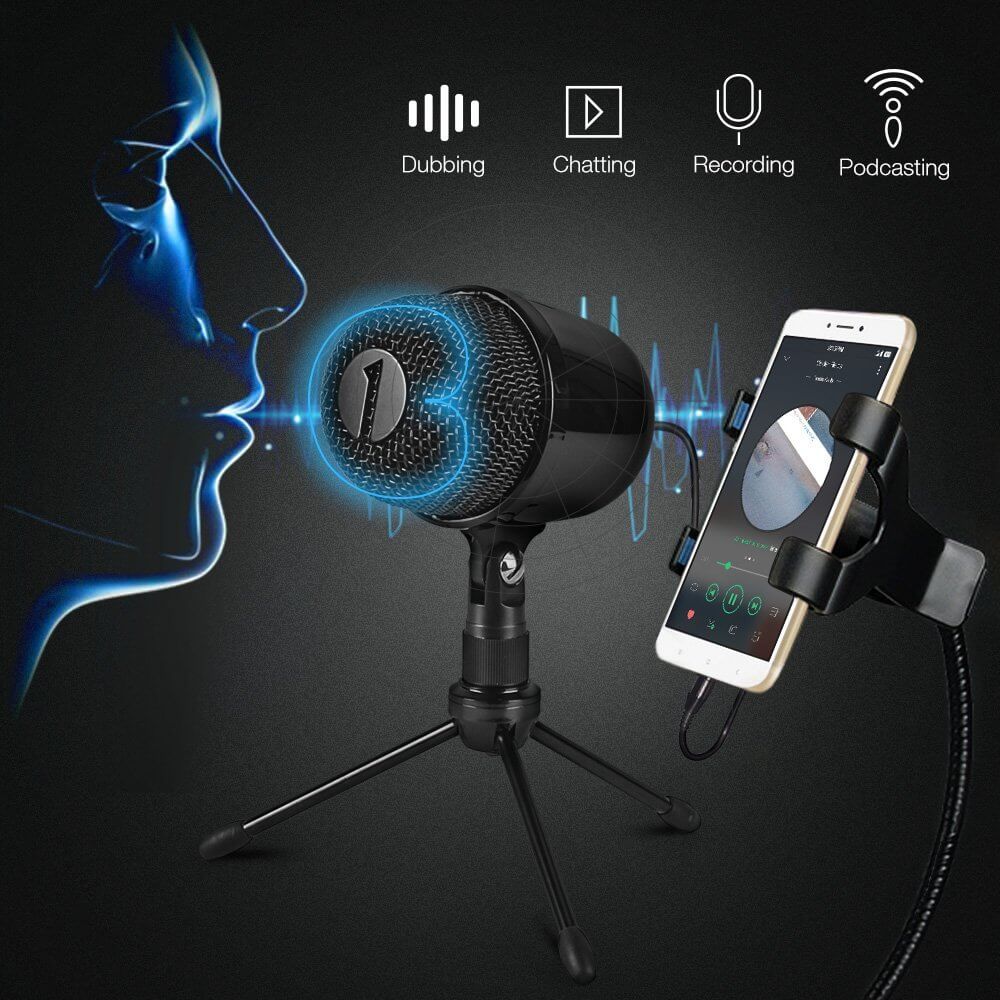 A cardioid pattern to reduce noise:
Have effectively reduced unwanted background noise from the sides and rear for the much better capture of the main sound source.
The ability to Plug & Play with Mac and Windows:
The microphone should have the ability to connect directly to Mac and Windows with included USB cable, and Android smartphones and tablets with included OTG cable, with no fussy driver or phantom power needed.
Convenient Mute Button:
Having a mute button should be convenient; it perfectly keeps your private conversations from being heard. With integrated LED indicator to avoid unintended muting, green for working mode and red for the mute mode.
High Definition:
Effectively reduces unwanted background noise and offer crystal clear audio, ideal for communication, creation, and recordings.
Unique Design:
The capsule design should be adjustable and includes a detachable tripod. It is Ideal for both desktop and portable workplaces.
The best microphone always perfect for entertainment activities including voice recordings, music, podcasts, and gaming.
Also ideal for working applications including speech, video conferencing, interviews, and online chat through Facebook, MSN, Skype, and many more programs.
Things to consider: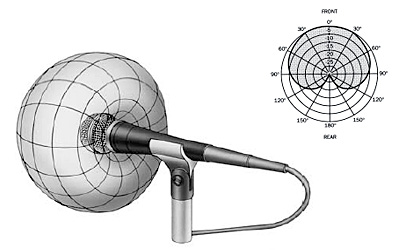 Cardioid: Cardioid mics pick up sound primarily from the front where the microphone is pointing, as well as a little from the sides, and are the most common mics used for recording music.
Frequency Response: Make sure the mic's frequency response is appropriate for the intended use. As a rule of thumb flat response patterns are best, but in many cases, a tailored response will be even better.
Impedance: Low impedance is better than high impedance.
Variable directionality:  Some mics can switch between different directionalities. This provides more versatility than with standard mics.
Handling noise or Vibration: If your mic is likely to be subjected to any sort of handling noise or vibration, you will need a mic which will help prevent this noise from being picked up. High-quality hand-held mics usually attempt to isolate the diaphragm from vibrations using foam padding, suspension, or some other method. Low-quality mics tend to transfer vibrations from the casing right into the diaphragm, resulting in a terrible noise.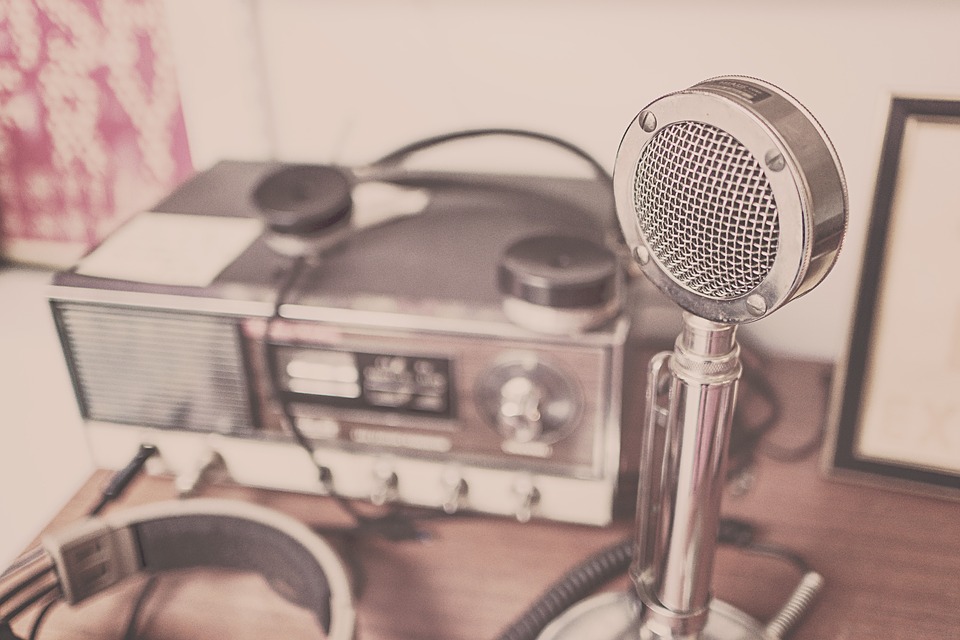 What should you buy?
Determining what microphone to buy is all about considering what style of broadcast or music you want to create and choosing the equipment that gives you the best chance of producing your desired sound.  If you're looking for rich-sounding acoustic recording, a condenser mic such as the 1byone USB Condenser Microphone could fit the bill.  Its USB receiver is simply too great, small volume and convenient to carry.
Final Comments:
One of the most helpful things you can do in selecting a mic is good, old-fashioned research. Ask others about the mics they use, read reviews by pro-audio specialists as well customer-written reviews on the related product.