When you are putting on makeup, you would like to see everything clearly. You also want to see things as they will look in the light when you leave the house. Makeup mirrors with lights make this possible. Several mirrors will even allow you the choice of evening lighting in case you are getting ready for a night on the town. So whether your plans call for a candlelight supper or an afternoon outside, you will have a real image of how others will see you.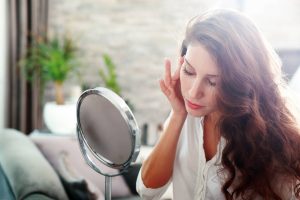 And there are several additional things a lighted makeup mirror can do for you. It's uncomfortable to go out in public if you somehow happen to overlook a spot when putting on your blush or base. Makeup mirror lights help prevent that. And the chore becomes even easier when you get a mirror that includes magnification.
Reveals Your Facial Features
A makeup mirror that is lighted has features that ensure that when one looks into it, all the blemishes, warts, moles, small rashes, fine lines and tiniest details are revealed. This is important when applying makeup. When you start a daily ritual of cleaning your face, toning and moisturizing, a lighted makeup mirror lets you know if you missed any places.
Kinds of Mirrors
There are different kinds of lighted mirrors. The magnifying makeup mirrors can have 10x magnification and many are distortion free. This is important when trying to see the tiniest and finest detail. Some mirrors are double-sided. One side is no magnification while the other side is magnified. So, don't be getting confused.
To help you achieve a dewy, airbrushed finish, we have a best LED lighted vanity mirror for you. 1byone's 10x lighted magnifying make-up mirror will ensure that your makeup is applied where it should be. And this makeup mirror will definitely suit your individual style.
Why should you buy this mirror?
1. 10x Magnification is ideal for applying make-up and other beauty treatments that require more precision extra precision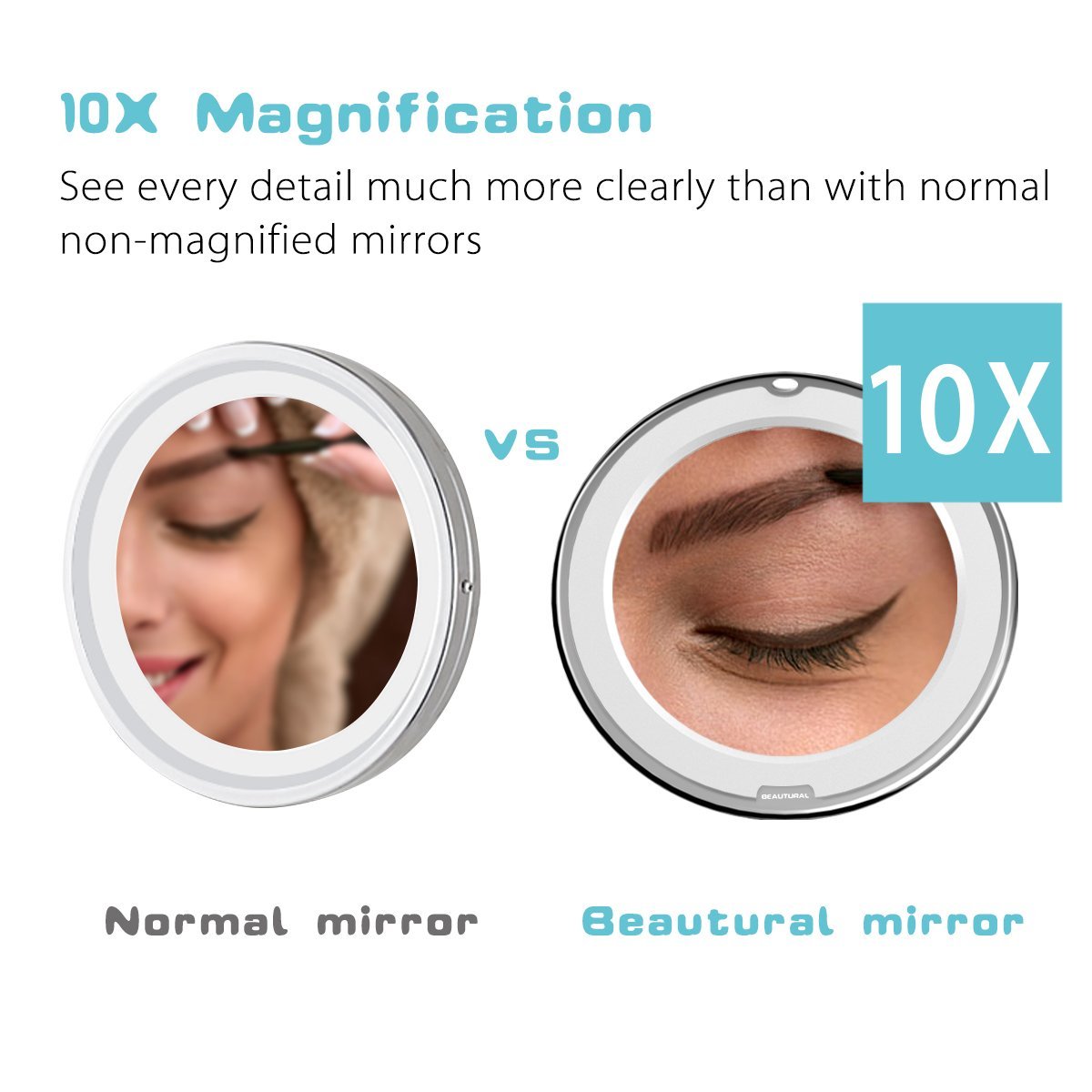 2. Natural LED light's shape eliminates shadows and allows the mirror to be used even in very dark environments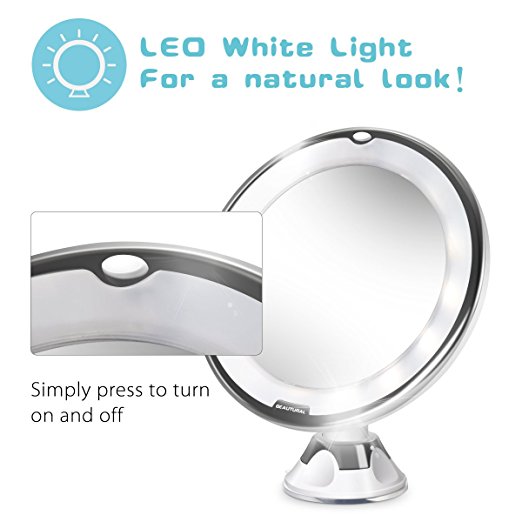 3. Easily move the mirror's face with the 360-degree rotation ball joint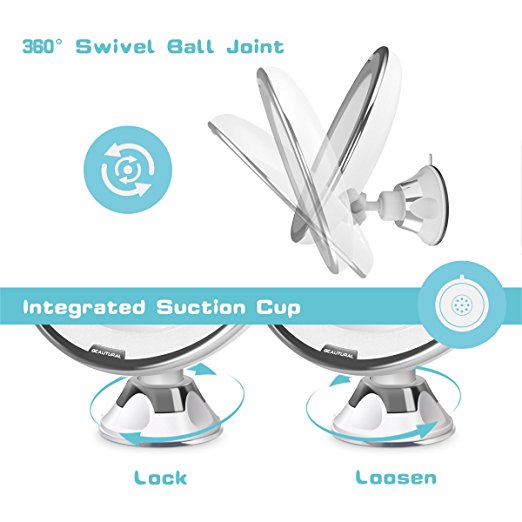 4. Place the mirror on a vanity table, or mount it to a wall/window/mirror surface which is flat, clean, dry, smooth and free of grease
5. You can this battery-powered mirror while traveling and never worry again about your hotel not having proper vanity mirrors. Powered by 3 x AAA batteries (not included)
Every woman has her likes and dislikes. Some women think that the mirror they use should show the tiniest detail even without their eyeglasses on. Because of this, women scour the market for the best, most convenient lighted makeup mirror.
Get the makeup mirror here at $20.99.