Cooking eggs should be simple, but it's actually difficult to achieve perfectly hard or soft-boiled eggs every time. Even when you know exactly how long to cook the eggs, it's easy to get distracted and overcook the eggs. An electric egg cooker solves that problem. Most of the cookers use steam rather than boiling water, so the eggs peel much more easily, too.
Most of the cookers will also poach eggs; some can make omelets as well. A few models can also cook other foods. Some cookers suggest piercing the large end of the eggs before cooking to reduce the chance of the eggs cracking during cooking, but it may not always be necessary.
But cooking eggs often results in a mess, with sticky pans and bowls to clean. Enter the Egg Cooker, an inexpensive kitchen gadget that promises to make cooking eggs — hard-boiled, poached — simpler, quicker, and less messy.
What is Egg Cooker?
First, let's get this out of the way. This cooker looks pretty darned cute. It's shaped like an egg or perhaps a very tiny spaceship. Handles on the side make it easier to lift the lid since it does get hot during cooking.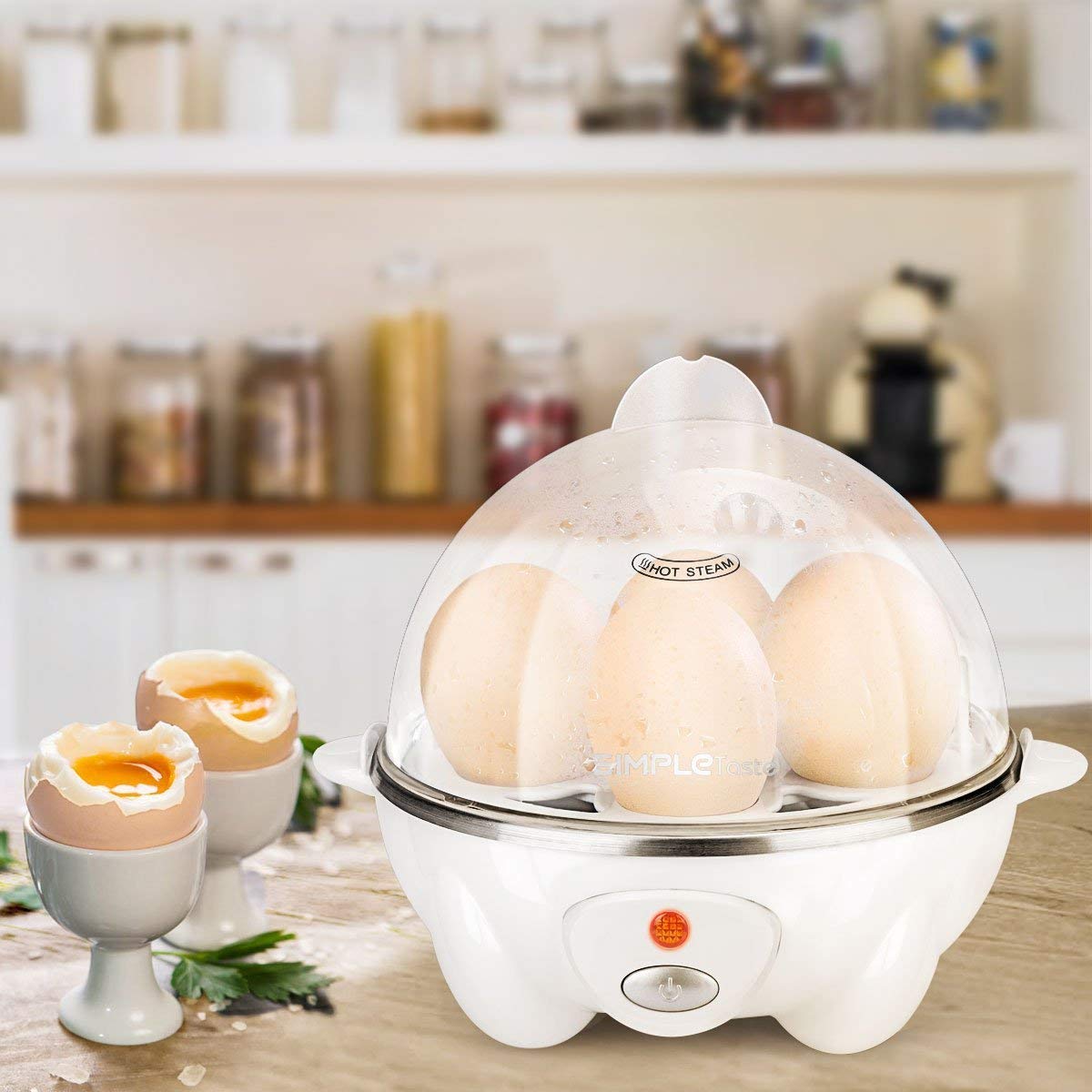 This machine has a stainless steel plate for faster heating with a measuring cup and pouching bowl. It allows you to poach and hard-boil eggs.  This will steam-cook eggs to hard-, medium-, or soft-boiled, and can cook up to seven eggs at a time.
More than 300 reviewers gave it a 5-star rating. So, egg-loving families must try it once!
How does it work?
First, pour a set amount of water on a metal plate (depending on how hard or soft you want your eggs). Then, set the uncooked eggs in an insert on top, pierce the eggs with the provided pin, and push the button to start. Wait until the buzzer goes off, open the top, and all the steam is gone, leaving you with properly cooked eggs. It also works well to steam small amounts of veggies, too — just enough for a side or snack.
The buzzer is a bit shrill, but you can certainly hear it in the next room!
How to poach the eggs?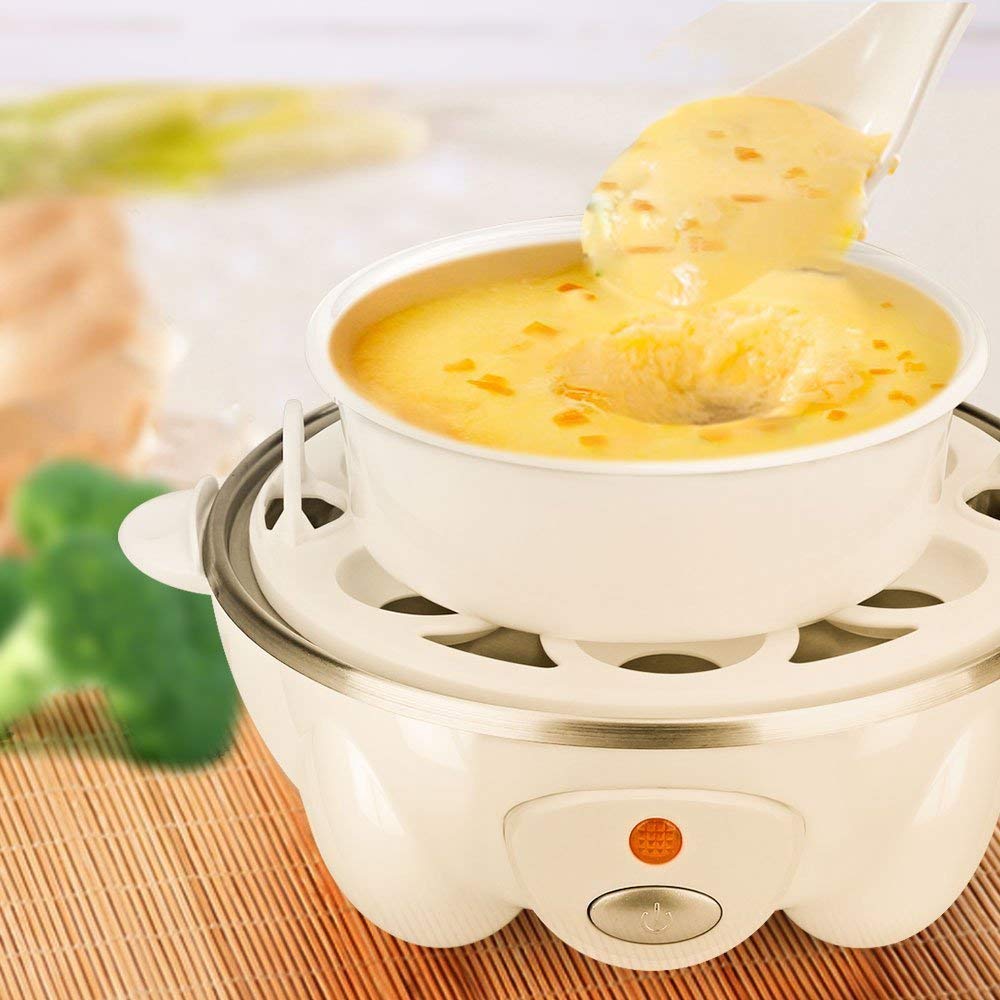 To poach an egg with the egg cooker, you simply crack an egg into either side of the plastic poaching tray, set it in the cooker, pour in the water, and again, push the start button.
How to clean it?
This kitchen appliance is very easy to disassemble and clean. Simply remove the egg holder or bowl and wash these parts with detergent and a sponge.
Egg cooker is ideal for anyone who wants to eat more filling protein. Since you can prepare eggs quickly and easily in so many different ways, you won't get bored and can have a week's worth ready with the press of a button. Plus, the tiny tool is cost effective and can be stored in the even smallest part of the kitchens.
Unboxing:         
1 x Egg Cooker 

1 x Bowl 

1 x Measuring Cup 

1 x Egg Holder 

1 x Instruction Manual
Price: $17.99
Get this electric egg cooker with 30-day full refund and12 month warranty.