The art of aromatherapy might be centuries old, but it is not limited to massage only. The modern-day practitioners believe and claim that even when the aromatic essential oils are diffused or sprayed in the air, their fragrance also serves as a boon to treat stress and promote relaxation.

Now, what is a diffuser you may ask, well a diffuser is a device that allows someone to take a therapeutic grade essential oil and disperse them so that the natural fragrance fills a room. The benefits are improved physical, mental and emotional well being, with therapeutic benefits to the brain as well. Depending on which oils you are using you may begin to feel the cleansing effect as your body eliminates toxins, negative emotions may be released, the soothing of muscle tension.
Thankfully, nature has endless abilities to heal and art naturals have packaged an assortment of diffusers paired with the most useful essential oils for you to use at your leisure.
Aromatherapy Essential Oil Diffuser
1byone Ultrasonic Aroma Diffuser uses ultrasonic technology to vaporize water and create a light, fragrant mist to lift your mood and relieve stress.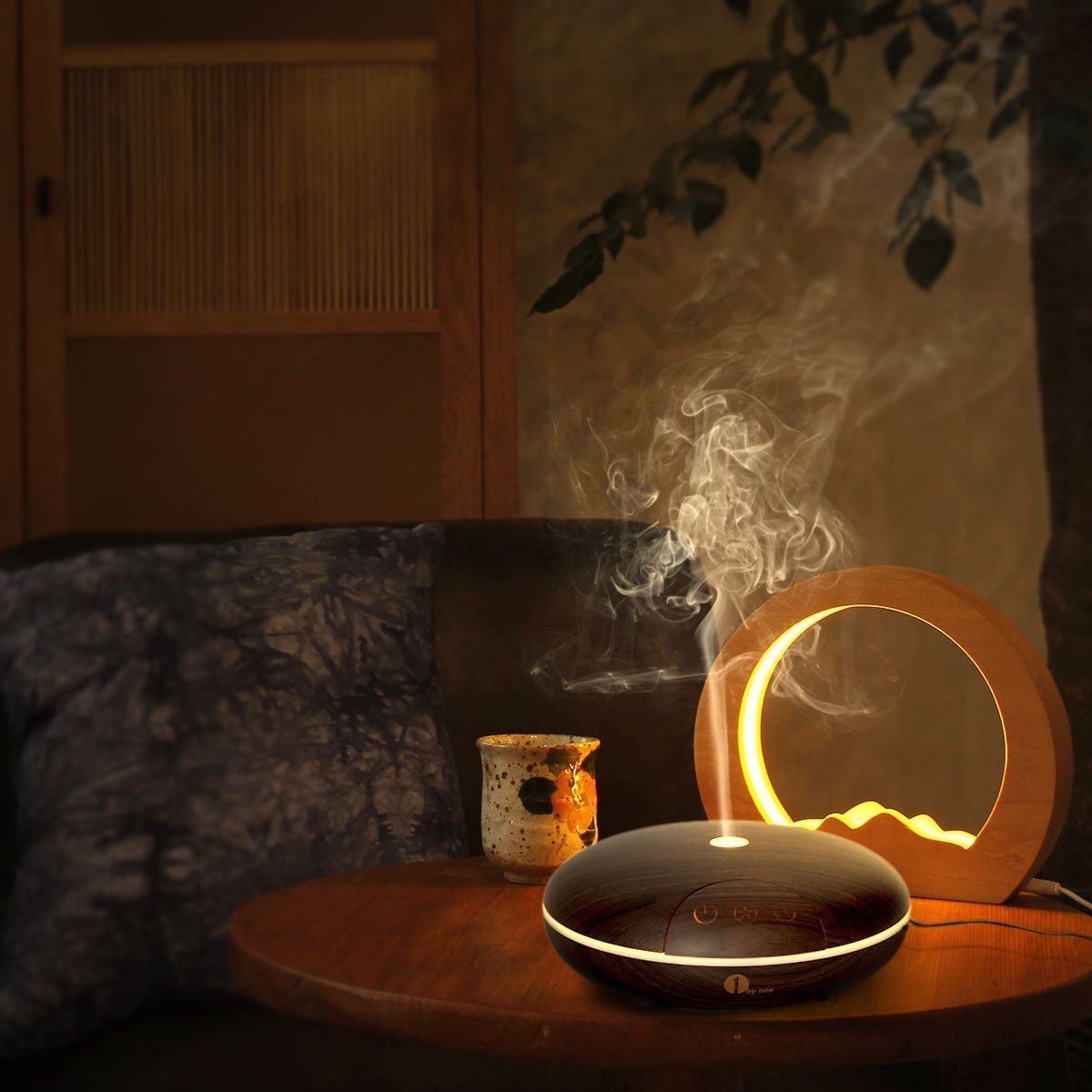 Aside from smelling all sorts of good, essential oils are also good for you. A diffuser is an easiest and most common way to maximize on the benefits of essential oils through aromatherapy. Aromatherapy is the art of using highly-concentrated natural oils that are extracted from flowers, roots, leaves, bark and other parts of a plant to enhance or restore psychological and physical well-being.
Features
Large Mist Coverage
The 350ML water tank combined with ultrasonic technology and covers a very wide area with soothing aroma mist. Fill full water can last about 8 hours, its last time almost near most common 500ml essential oil diffuser.
Automatic-off Safety System
When the water in-tank reaches a very low level; aroma diffuser will automatically stop the misting process to protect the unit's internals and increase long-term durability.
7-Color Cycling LED Lamp Lighting
Turn off the overhead lights and turn on essential oil diffuser's integrated LED lighting for a soothing show of color.
Negative Ionization
Ultrasonic technology not only creates a soothing mist but also negatively charges the mist. This then combines with positive air particles to help take pollution particles out of the air for a cleaner environment.
Different reasons to use the diffuser
Aid an Ailment
Respiratory problems such as asthma, allergies, a bad cough, or congestion can be alleviated by simply diffusing oils.
Improve Air Quality
Improve indoor air quality, as well as reduce dust allergens.
Reduce Stress and Anxiety
Essential oils can ease anxiety and increase balance and harmony.
Improve Mood
Also, help elevate your mood and inspire happy thoughts.
How to Use the Diffuser?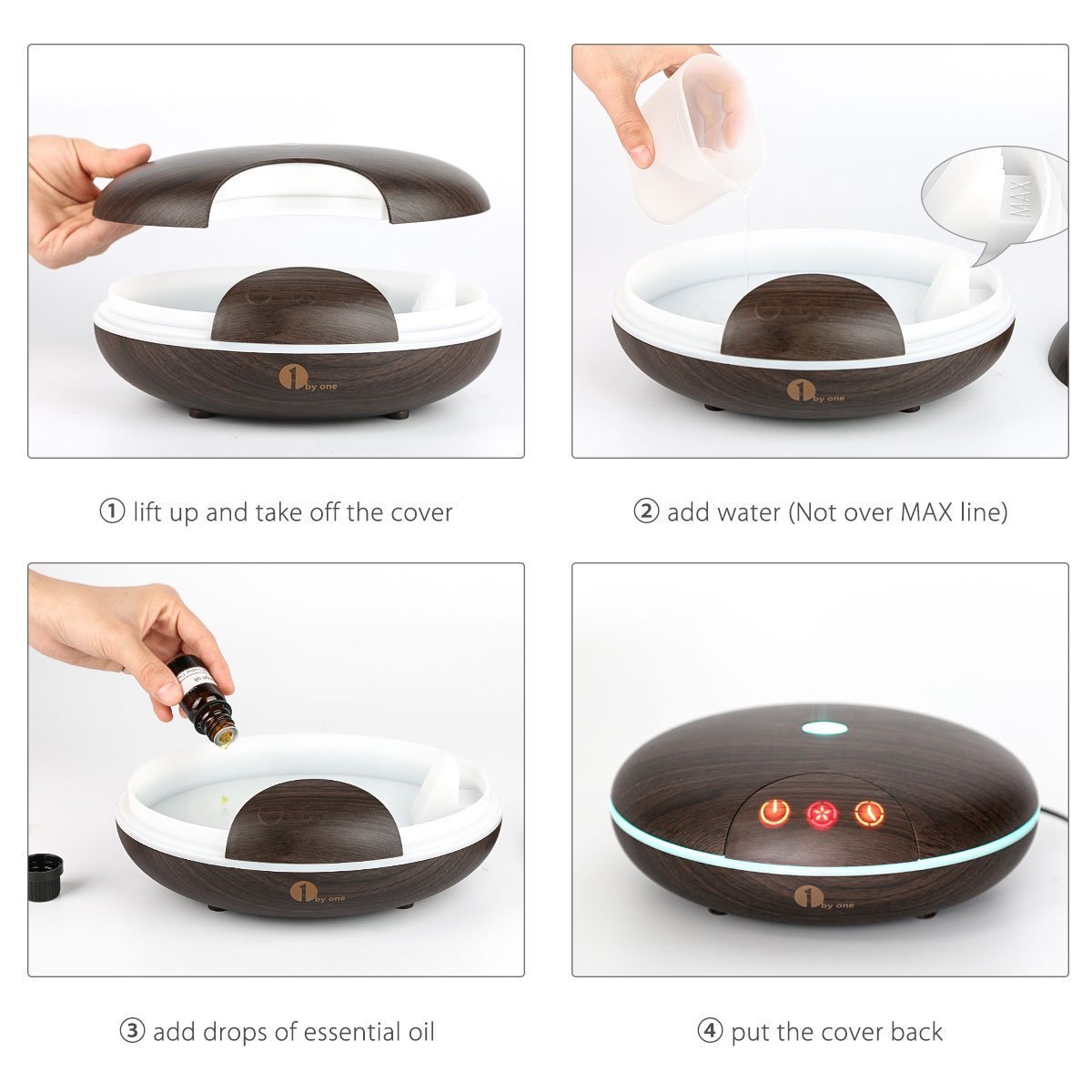 If you decide to incorporate a diffuser into your home or office space, try 1byone's aromatherapy essential oil diffuser. Get it now on Amazon @$18.99.