Most housework is boring and dull, but ironing is a nightmare. Every time you do it you have to get out the iron, prepare your clothes, get the ironing board out, and then wait for the iron to heat up. And we all know how many times most of us have burned themselves on the iron.
Of course, you can have your clothes professionally cleaned and ironed, but that takes time and money. Garment steamers are affordable, fast, easy to use, and, most importantly efficient. This equipment can minimize any forms of damage to any clothes. It could also keep garments away from any odor and does not easily fade off the color of the clothes. There are some helpful functions of this product are as follows: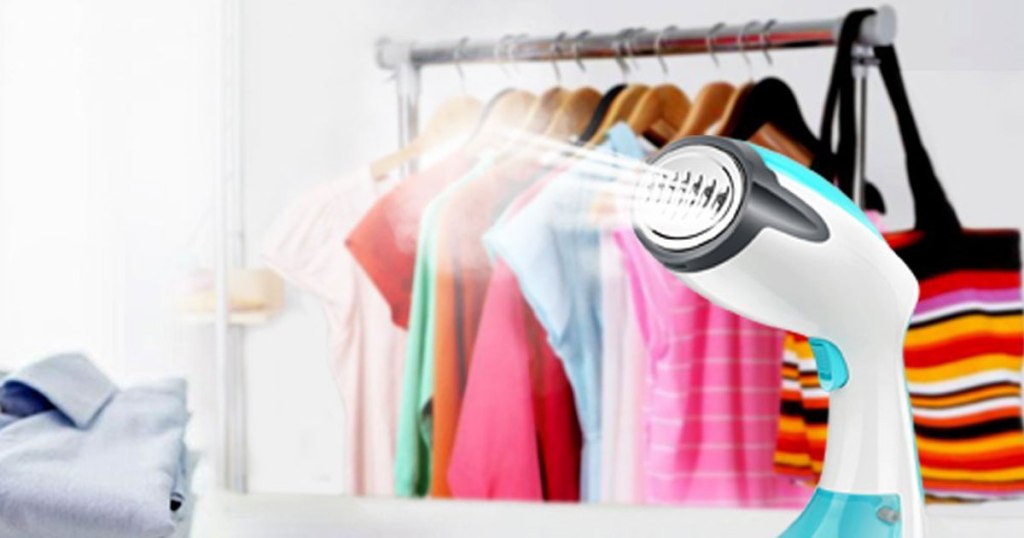 •    Can minimize any form of damage on your clothing like burning, shrinking, tearing, and other problems that could happen to your garments.
•    Can preserve the quality of your clothes because it minimizes the shrinking of colors.
•    It could effectively keep the unnecessary odor away.
•    They were made with an antibacterial effect that keeps the garments clean and hygienic.
If you are thinking about getting a clothes steamer, it is important that you compare the different products available in the market first. If you do not make a good selection of the available products, you might end up getting one that is insufficient for you.
When you are able to find some products you are interested in, it is always important that you research on them so you can see how other users find them. This will be able to give you an idea of how well the product works and if it is not the right option for you.
We recommend you best:
 Handheld Garment Steamer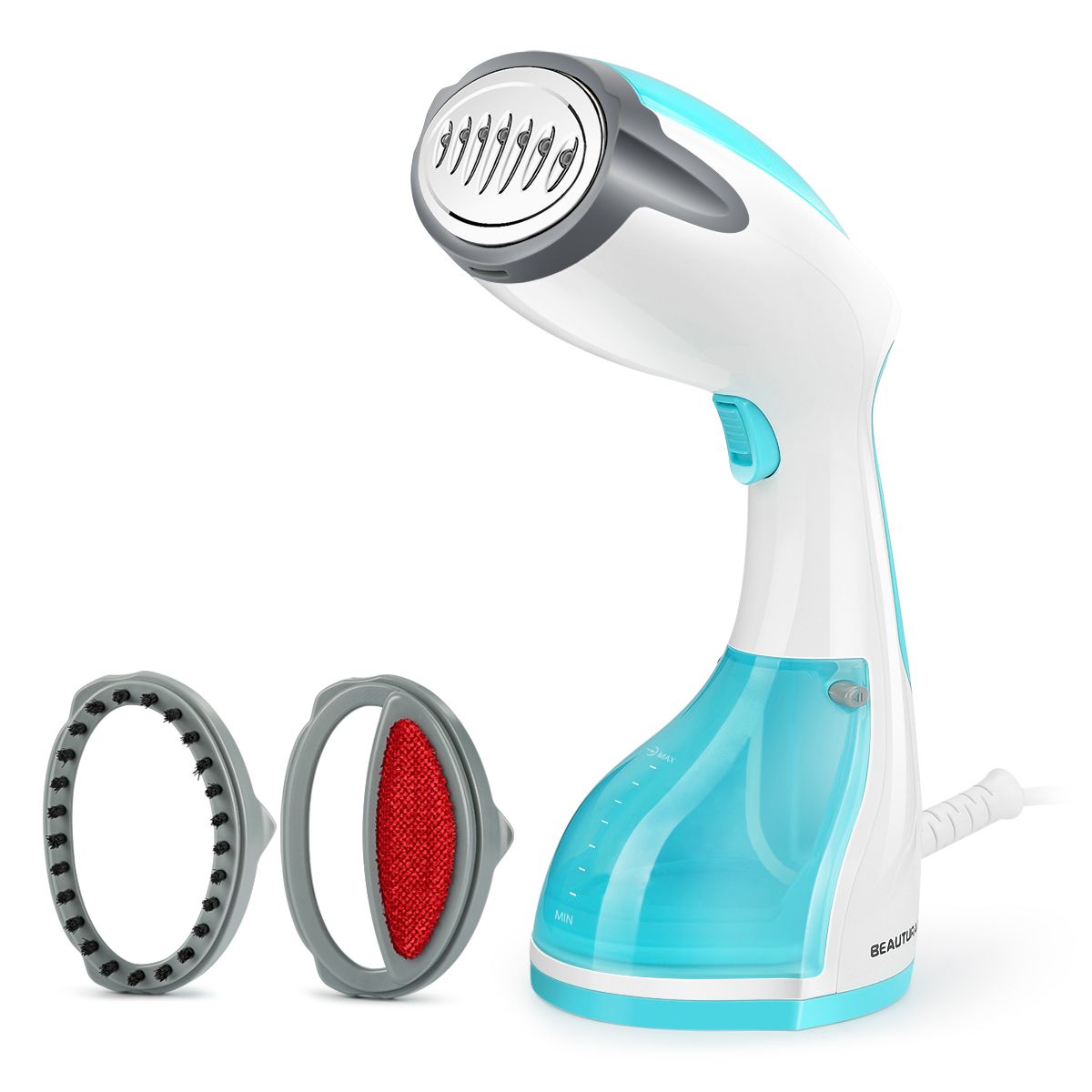 If you have troubles removing wrinkles from your garment, then the  Handheld Garment Steamer is the unit to go for. It is packed with helpful features and powerful technology to make sure you have an easy time doing the steaming.
Design and Functionality
The steamer looks elegant and simple. The product is mostly in white and blue, it looks and feels in your hand just like you would expect it to. It's light and easy to use.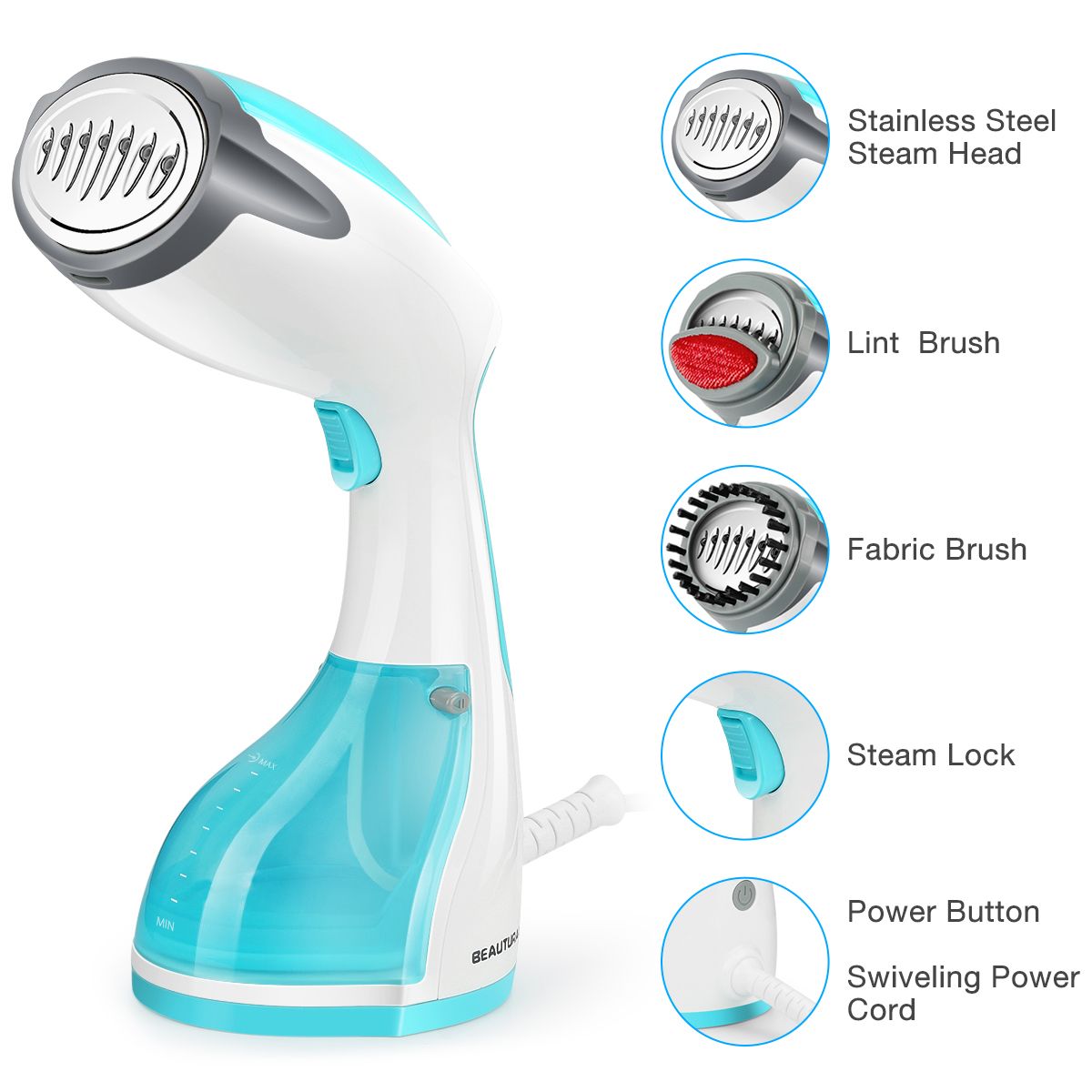 The handle feels good and has a good grip. An on/off switch is placed below near the wire. The "neck" of the device slightly bends and on top of it lays the steam outlet. This state of the art steam channeling design is intended to deliver steam powerfully and evenly, which is supposed to help remove the toughest wrinkles from a wide variety of fabrics in clothing, tablecloths, curtains and more.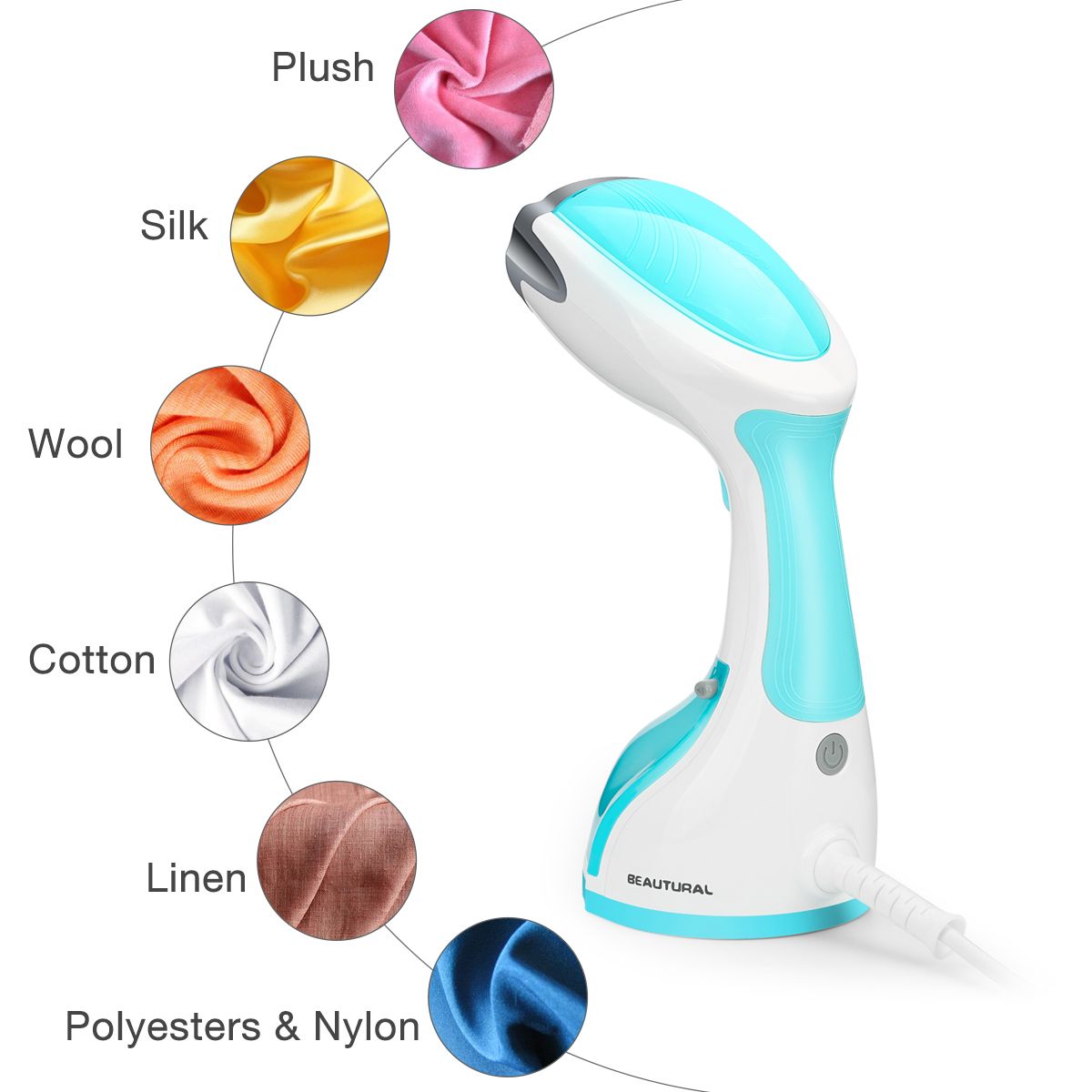 Most importantly, it is user-friendly, perfect for those who travel often and need a small, yet efficient garment steamer to pack and carry in bags.
This product is designed in a way that it is easy to use, powerful and yet not too heavy to carry around and, most definitely and pretty portable.
How to use it?
1.    Unscrew the head
2.    Fill the tank with water
3.    Lock the head back on
4.    Switch the on/off switch to the "on" position (the switch light will indicate that the device is on)
5.    Apply the steamer to your clothes or whatever else that needs to be dealt with
6.    Switch the on/off switch to the "off" position and remove the plug from the outlet
Final Verdict: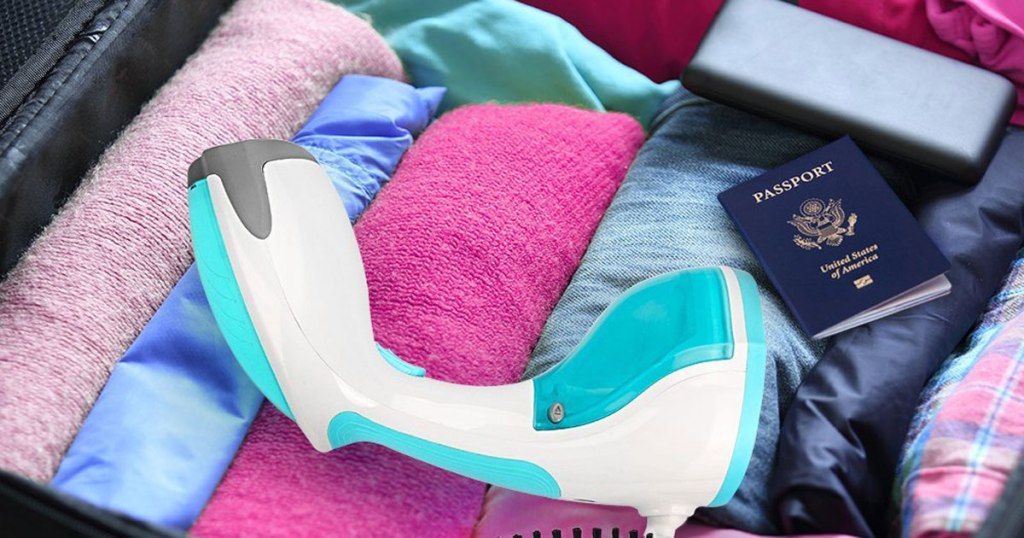 The  garment portable handheld steamer is, all in all, a good product that is definitely worth the money. It is the perfect steamer for those who travel a lot and need a portable device to replace the iron that they use at home.
Buy Now:

Amazon

 Price: $32.99